Do you need a Bristol same day courier?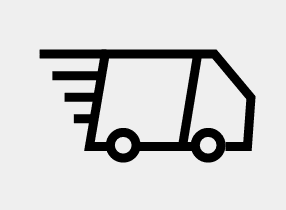 Guaranteed Same Day Delivery
Full GPS Track & Trace System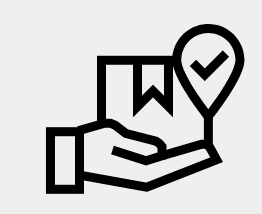 Instant Proof Of Delivery Email
Guaranteed 60 Minute Pick Up
Welcome to our Bristol page!
All the information you will need for courier services in this area is located on this page aswell as explaining our Bristol same day courier service and how you can use this.
Rock Solid Deliveries is based in Birmingham, West Midlands and is owned and managed by director Adrian Critchley. Adrian has been in the courier industry for many years and has a substantial amount of experience in not owning running this business, but the process and workings of the courier industry generally. Rock Solid Deliveries has a strong network of staff and employees which are located throughout the country meaning that any area can be reached and therefore Bristol is no exception to this. Whether you are looking for someone to handle a fragile delivery, freight consignment or a Bristol same day courier that can deliver within 24 hours, Rock Solid Deliveries is the company you can trust for all this and more.
What are the areas in Bristol covered by Rock Solid Deliveries?
Serving the people of Bristol for all courier and delivery services is something we regularly do, therefore there is no part of Bristol that we are unaware of or haven't visited before. The main areas covered in Bristol by us include:
* Bristol City Centre and Central areas.
* North Bristol (e.g. Redland, Bishopston.)
* East Bristol (e.g. Easton, Cadbury Heath.)
* South Bristol (e.g. Redcliffe, Knowle, Bedminster.)
* West Bristol (e.g. Ashton Gate, Southville.)
If your area is not listed, then don't let this put you off! Please contact us as we can assist in all areas of Bristol.
What are the type of courier services that Rock Solid Deliveries offer?
We offer more than just basic parcel delivery. Our range of offering is diverse and bespoke, catering for all sections of society, industry, and business.
* One of our main services to the business industry is that of freight & European delivery. These can be vital lifelines to ensure smooth operation and running of these businesses. European delivery is also offered for customers who wish to use this as a personal service, aswell as our Fragile items courier option. Remember that for any of these options Bristol can be the origin or finishing point – just let us know when you contact us.
* We are experts in offering quick delivery services. Whether you are looking for a Bristol same day courier, or need an emergency courier because something has occurred at short notice and you need a delivery fast, Rock Solid Deliveries have plenty of experience and satisfied customers in this area.
* We offer medical delivery throughout the healthcare industry. This has proved a vital and important service on several occasions. We serve a range of establishments across the entire Bristol area, including:
– Hospitals such as the Bristol Royal Infirmary or the Southmead Hospital. This also extends to the dental hospital in the area – The University of Bristol Dental Hospital.
– Laboratories in Bristol which is important for the quick delivery of samples which have a short shelf life or need fast processing and results.
– Occupational establishments throughout the area and wider medical settings.
– Dentists in Bristol, whether these are privately owned or associated with the NHS.
* Our services are bespoke and as such we offer fine art delivery and courier services. Remember that fine art is a wide-ranging area which can include antiques, pottery, paintings, sculptures, and jewellery. Delivery includes?
– Museums and art galleries across Bristol, such as the Bristol Museum & Art Gallery or the Royal West of England Academy.
– Business to business delivery, or larger scale companies such as auction houses or antique dealers.
– Individuals looking for transportation of fine art.
* Event and exhibition delivery covering the range of popular and known venues in the area, such as 02 Academy Bristol or the Bristol Exhibition and Conference Centre located at the University of West England, or The Bristol Beacon.
– Theatres which include The Bristol Hippodrome or the Redgrave Theatre.
* If you are going on holiday or on a business trip, the last thing you need is to arrive at the airport and find you have forgotten your passport. Luckily, we have a forgotten passport service which serves Bristol Airport. If you are from Bristol but find you are flying from nearby Cardiff Airport, then don't worry as we can meet you there too!
We take pride and great care in ensuring all our customers receive a high-quality service and are pleased when previous customers come back to use us again after a successful prior experience. We have many satisfied customers in Bristol and a few of these and their comments are mentioned below – many more can be found on Trustpilot:
"Great service – full review left on website. Give these guys a go. I did and found their service fantastic !! Saved the day for me and made a young lad VERY happy indeed … getting his passport delivered back from the Russian Embassy to Bristol … less than 12 hours before a flight to Spain. Phew !"
Steve from Bristol states:
"Bespoke birthday cake delivered from London to Bristol and arrived in plenty of time and in perfect condition."
Rock Solid Deliveries provide reliable and professional courier services, serving the whole UK. If you specifically live in Bristol and need a Bristol same day courier or one of our other services which we can provide across this area, give us a call on 0800 999 8220. Alternatively, you can chat with Adrian or one of the team by emailing or messaging us. We look forward to hearing from you.
Instant Quote - Call us now!
Call us today and we can get you a quote immediately. We will guarantee pick up of your parcel in 60 minutes or less.
Call us now: 0800 999 8220