Emergency Courier Service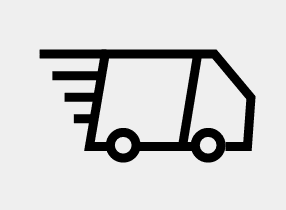 Guaranteed Same Day Delivery
Full GPS Track & Trace System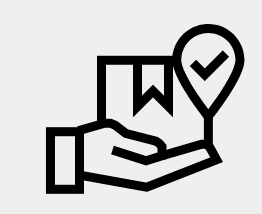 Instant Proof Of Delivery Email
Guaranteed 60 Minute Pick Up
UK's leading urgent courier service
Do you need an urgent courier service?
Need an emergency or urgent courier to delivery for you in the UK? We can be with you within 60 minutes to pickup your item and delivery it anywhere in the UK, the same day. Dont just take our word for it, our TrustPilot reviews speak for themselves. So if you need a item delivered safely, securely and on time, come to us!
This is for those situations when a standard timeframe would be too slow or too late for the delivery of an item, parcel or package. In these circumstances, speed and reliability are absolute key, and this is precisely what our urgent courier service is needed for.
What is the difference between same day, emergency/urgent delivery?
Broadly speaking they are the same. They offer fast delivery. If however you find at 11pm on a Friday night you need a courier quickly, depending where the location and destination is, it may not be logistically possible that technical same day delivery could be achieved. In these instances, an emergency courier can ensure that your item is transported through the night and reach its destination without any further time delays. The availabity of this service is 24/7 and that is what most people understand as the main difference between it and a same day courier.
What are the situations when I would need an emergency courier or urgent same day courier?
The types of items we deal with as part of this service include some of the following examples:
Forgotten keys.
A forgotten passport which needs emergency delivery to save plans.
Letters, documents, or parcels which have either been forgotten close to a deadline, or need to arrive guaranteed by strict methods and specific times.
Out of hours service when waiting till the next day, (or a Monday morning during the weekend period) would mean the need had passed.
Medical supplies, blood or organs that need to reach patients quickly because  life could be at stake.
Anything else that you think requires an urgent courier service! A definition of an emergency is subjective to the person and the situation. If you regard it as an emergency, then we will prioritise it as such, dispatching it to our team of urgent couriers.
As an emergency courier we know that you have called us to help you out in your hour of need. This means as soon as we receive your call, we dispatch one of our drivers immediately. The driver will collect your goods and knows to get your goods delivered in the fastest but safest way possible, in an emergency situation. This means the driver goes from collection to delivery directly – no detours or no stopping for leisure. Unlike traditional methods of posting or delivery services, which can see your parcel handled by many different people, a sole person will have ultimate responsibility for your goods. This makes tracking, tracing, and accountability far easier for both us as the business and you as the customer. We understand the definition of emergency, what an emergency courier service is, and the precise need to act fast making us one of the best urgent delivery couriers in the UK.
No matter the size of consignment, from lost keys to forgotten passports or parcels, we are here to help. Our drivers are ready to collect your package and can guarantee a 60 minute pick-up, regardless of where you are in the UK! Panic no longer! We are the UK'S Leading 24/7 emergency courier company, and no matter where in the UK you are located, we can assist! Our couriers are GPS Tracked meaning you will always know where your parcel is, and you will have full benefit of our comprehensive insurance guarantee to give you the ultimate peace of mind.
Remember that emergency means now not later, and we fully understand the nature and importance of this service.
Call us today for an instant quote, or message us to speak to Adrian and the team, so we can assist you fast!