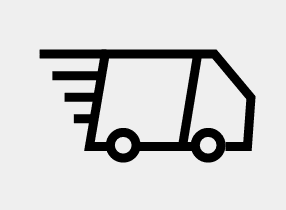 Guaranteed Same Day Delivery
Full GPS Track & Trace System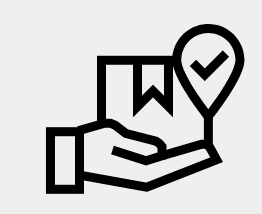 Instant Proof Of Delivery Email
Guaranteed 60 Minute Pick Up
Rock Solid Deliveries are a leading company who specialise in fragile courier services. If you need a fragile items courier who can transport your goods quickly without the risk of damaging the items, then choose us because you can have speed and peace of mind.
What are the best ways to pack your fragile items so they are ready for collection by your fragile goods courier?
* Ensure the box is covered well with bubble wrap. Line the bottom of the box with this to give protection underneath, then ensure further bubble wrap is placed around the items.
* If there are any voids or holes (such as open spaces) ensure these are filled for extra cushioning. Consider adding extra packing materials so this is maximumly secure.
* One trick some customers like to use is to create a box within a box. Use cardboard to segregate different areas inside the main box. This will create smaller spaces which will give extra reassurance for your items (assuming they are small enough to this.)
* Label your box as fragile, and ensure it is taped securely with correct delivery, address and contact details. As your fragile parcel courier, we will already know what is in the contents of your box, but it doesn't hurt to make this expressly clear on the outside of the box.
Trust that our fragile items couriers will treat your fragile goods as if they were their own. With all fragile items well packaged and wrapped in suitable materials (blankets and cardboard will protect your most important items), you can be confident that they will be delivered in the exact condition they were collected. We will never put fragile items or goods in the same vehicle as lots of other goods. For a courier service for fragile items trust Rock Solid Deliveries to get your item there on time. We ensure fully GPS tracked and guaranteed pickup within 60 minutes of booking.
Why are Rock Solid Deliveries one of the best fragile courier companies around?
* We care about our customers and meeting their needs. This is evident in all our services, but especially those where dealings with fragile or delicate items occur. We ensure a pair of even safer hands when dealing with fragile items!
* We are highly rated and recommended by our customers. Our reviews and testimonials are a perfect voice to our many satisfied orders and successful deliveries.
* Rock Solid Deliveries are quick. Not only can we ensure that your items are picked up within 60 minutes of booking, we can guarantee that we give your items special attention by ensuring it stops with your courier, isn't mixed with other items and is delivered in the quickest time possible. This is especially important for fragile or delicate items.
Whether you are looking for fragile freight couriers or a more generalised courier service for fragile items ensure Rock Solid Deliveries are your first choice!
Call or Contact us today.
Instant Quote - Call us now!
Call us today and we can get you a quote immediately. We will guarantee pick up of your parcel in 60 minutes or less.
Call us now: 0800 999 8220