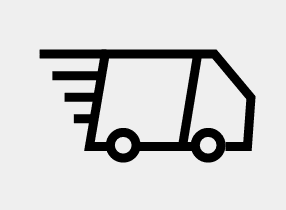 Guaranteed Same Day Delivery
Full GPS Track & Trace System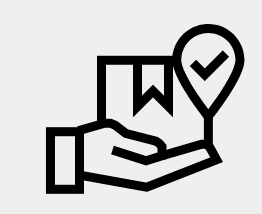 Instant Proof Of Delivery Email
Guaranteed 60 Minute Pick Up
UK's leading fine art couriers
Need a same day fine art courier in the UK? We can be with you within 60 minutes to pickup your item and delivery it anywhere in the UK, the same day. Dont just take our word for it, our TrustPilot reviews speak for themselves. So if you need a parcel delivered safely, securely and on time, come to us!
No matter what your parcel, it is always our top priority, however when someone is dealing with fine art, extra care and skill is needed because of the (often) fragile and expensive nature of these items.
When most people think of fine art, images of expensive paintings often come to mind. Whilst it is true that fine art does cover a lot of these situations, it is more than just paintings. Fine art can be extended to be associated with sculptures, ceramics, frames, antiques and even textiles, making fine art couriers a broad area of service.
What is different about transporting fine art?
As mentioned above, fine art delivery is specialist and often very fragile, so the way it is packaged and transported will need to be different to that of other goods. The customer can aid this by ensuring plenty of cushioning and wrapping of the goods is adhered to. However, the courier company also plays a valuable role, and the level of care and skill used when transporting fine art can be the biggest important factor.
When would you need to use the services of a fine art courier?
Artwork which is sold by companies or organisations and needs to be delivered to customers.
Transportation of artwork to exhibitions or shows, including art galleries, auction houses or museums.
For larger or bulky pieces of artwork – often traditional methods of sending parcels are not suitable for valuable and delicate items like fine art.
For time purposes. The longer pieces of fine art are in the transportation process the greater the risk of damage occurring. If art pieces move from 'A' to 'B' fast, they spend less time in a vulnerable stage.
Why use us?
Fine art is often priceless and irreplaceable – you need to choose a courier that not only has the widest experience but also the best skill. Rock Solid Deliveries ensure that your art pieces are in the safest and most capable hands. The best couriers need to understand fine art from the owners perspective – it is valuable, personal and often very unique to an individual. It is only when this is realised can a company truly acknowledge why they know fine art to be so important.
We believe the following are the most important qualities when looking for a fine art courier and the best reasons why you should choose us.
Insurance: Fine art is expensive. In the unlikely and unfortunate event that damage were to occur, you need a company who can comprehensively cover the cost for insurance purposes. Rock Solid Deliveries are insured to over £10,000 meaning you can relax knowing your articles are safe.
Quick delivery: Rock Solid Deliveries are experts in same day delivery meaning we can get your art goods at their destination within hours without hassle or delay.
Expertise: We are a courier company with a wide range of experience in many areas, including fine art. We have delivered to art exhibitions, museums, aswell as handling all manner of art goods from paintings to valuable sculptures and antiques. Choose a company like Rock Solid Deliveries who have the expert experience and the customer approval to prove it.
Dedication: We are dedicated to all our customers but that dedication goes a bit further in terms of actual goods. When we deliver, we will guarantee that your shipment will be the only one in the van and you will have full priority from the driver until your parcel reaches its destination. This is good to know for all deliveries but essential for fine art pieces, giving you the further peace of mind.
When it comes to sending fine art, it makes the best sense to use Rock Solid Deliveries – just see our many happy customers and positive reviews for the most conclusive proof.