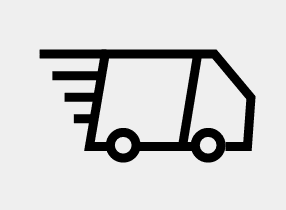 Guaranteed Same Day Delivery
Full GPS Track & Trace System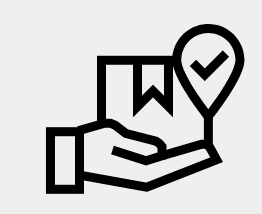 Instant Proof Of Delivery Email
Guaranteed 60 Minute Pick Up
Are you looking for a same day document courier?
How does our same day letter courier, or legal document courier service work?
Our same day letter delivery is different to that of sending normal post through the Royal Mail. This service is specifically designed for those instances where documents are needed fast and where tracking and handing to the recipient in person is necessary with complete dedication from beginning to end.
Example:
If you have a tender for a contract which needs to arrive by a strict deadline then sending documents through the normal channels can be too late and result in you missing out. In this case, by using our same day letter courier service instead of the normal post, this will guarantee the deadline will not be missed and is a much more secure way of ensuring delivery.
Legal Courier Delivery – a specific form of document courier
Our same day document courier service can be vital for the serving and delivery of court papers or other legal documents to solicitors or barristers for example. These kinds of situations can often involve last minute or short time limits and this service is ideal for these types of situations, when sending in the normal post is not the most appropriate form of action.
Regardless of size or quantity, we can pick up your documents within 45-60 minutes of booking. Our dedicated couriers deliver straight to your recipient, without delay. No other consignment will be picked up en route. We guarantee same day delivery or your money back. All of our vehicles are tracked, so we will know exactly where your documents are at any time and can keep you informed of progress from collection to delivery. As soon as your documents arrive, you will receive proof that your letter has arrived. This will be communicated to you either via email or text message. In the event that there should be an unforeseen delay in delivery, we'll tell you before you start to wonder what's going on, because we take our customers seriously and know that you are entrusting us with something important.
As we take safety and security as a top priority, all our drivers are all DBS checked and will only ever deliver to the person(s) you specify.
Why pick Rock Solid Deliveries?
Following collection, your document, letter or legal courier will deliver your item/s directly to their destination, so there will be no delay and no danger of the letter being misplaced in a sorting office. Our service is therefore different to using the ordinary Royal Mail postal system and is more targeted for documents that need complete dedication from start to finish.
Our business model is based on our customers with them at the centre of everything we do. We care and take great pride in ensuring you receive a professional and reliable service.
We like to save time and exceed our customers expectations, so we deliver in the quickest time possible, without compromising on safety or security.
We are flexible enough to cover all parts of the UK with no job too big or small.
We pride ourselves on confidentiality, so our document couriers will never leave a delivery without placing it in the hands of its recipient and obtaining a signature. Whoever signs for your letter, you will receive their details by email or text message.
Call us on 0800 999 8220 or use the instant quote form on our website now for a no-obligation quote on a document or legal courier service.