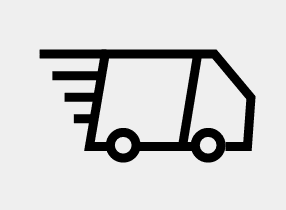 Guaranteed Same Day Delivery
Full GPS Track & Trace System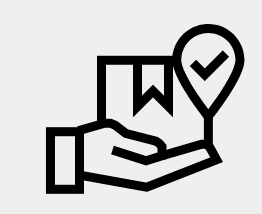 Instant Proof Of Delivery Email
Guaranteed 60 Minute Pick Up
Uk's leading sports industry courier
Need a courier for your sports equipment in the UK? We can be with you within 60 minutes to pickup your item and delivery it anywhere in the UK, the same day. Dont just take our word for it, our TrustPilot reviews speak for themselves. So if you need your sports item delivered safely, securely and on time, come to us!
What are Sports industry courier services?
Sport is a surprising area where a lot of goods, materials and equipment are used. Many people think of sport as just involving the person, often forgetting these pieces of equipment or materials which allow the games to happen. Sports industry couriers are those who work closely with sports teams, organisations or businesses to deliver what is required in order for sporting events to happen.
Choosing someone with experience of the sports industry is likely to give you the best service with that peace of mind you are looking for.
Why use sports industry courier services?
Sports equipment can range in a variety of shapes, sizes and weights. Many items are often bulky and make it difficult for transportation by normal means. In addition, sports equipment is often valuable and expensive. Some items can be hard to replace, and it can mean that transporting in cramped conditions increases the likelihood of damage or breakages occurring. These are precisely two reasons why you would need to use sports industry courier services, to ensure that transported items remain in exactly the same condition they were sent, and more importantly, ready for use when they arrive.
Examples of Sports needing courier services

Whether you are a local or small based sports organisation, or a bigger body that is involved with the preparation and delivery of well known tournaments, we cover it all. The tTypes of events that we are commonly approached for include:
(1) Football, Rugby, Hockey, Sailing, Track and field events.
(2) Amateur groups, or those associated with schools, colleges, and universities.
(3) Larger events, such as those associated with the Olympics or Commonwealth games.
(4) Delivery to sports stadiums, pitches, or other arenas where sporting events take place. This includes longer distance events across the UK.
(5) International services. Sport often involves global games with some competitions spanning the world.
Why choose us?
We are actively involved with the sports industry, providing a courier services in a range of different circumstances, depending on the needs and requirement of that customer. This is because our approach to work is flexible and we keep the customer and their needs at the centre of what we do. Some examples of our experience include the following:
(1) Forgotten training equipment or team clothing which is needed for a game happening that day.
(2) For the more professional sportsmen and women who travel regularly, it is not always possible to remember or bring your own personal goods all the time. We have been involved in instances of delivering personal items to active sports players who are away from home.
(3) Thinking of a large-scale sporting event, there is a complex path of operation, to ensure that event runs smoothly. Rock Solid Deliveries have been involved with delivering items at short notice to those venues, allowing them to function and occur.
Get in touch
We are open 24 hours a day and operate 365 days a year. Many sporting events or competitions exist outside of a normal work day, because we know there wouldn't be many spectators otherwise! This is why our service is perfect for sports. We have a team throughout the UK who are on standby to collect your items in as little as 60 minutes. If you are looking for a sports courier, don't choose anybody else!