Hospitality Sector Courier Services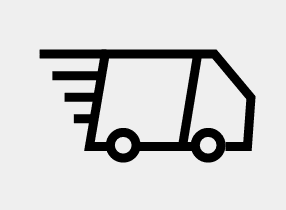 Guaranteed Same Day Delivery
Full GPS Track & Trace System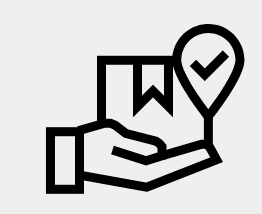 Instant Proof Of Delivery Email
Guaranteed 60 Minute Pick Up
Need a same day courier in the UK? We can be with you within 60 minutes to pickup your item and delivery it anywhere in the UK, the same day. Dont just take our word for it, our TrustPilot reviews speak for themselves. So if you need a parcel delivered safely, securely and on time, come to us! We have an extensive record of assisting the hospitality sector.
UK's leading hospitality sector courier

Hospitality makes up one of the biggest services of the UK in terms of demand, need and output. It is therefore no wonder that hospitality couriers are regularly sought by businesses and companies right across the country. Hospitality isn't just related to catering this term stretches to a range of other areas including hotels and leisure for example. Hospitality courier services therefore, relate to the delivery of parcels or goods associated with these areas.
Examples of hospitality sector delivery services we provide
Some of the most common examples including ones we have had experience with include:
(1) Deliveries to events (such as Weddings) where catering or other supplies are required.
(2) Courier of equipment or supplies to sporting venues or theme parks for example.
(3) Luggage delivery associated with any hotel business or chain.
(4) Working with the corporate industry to focus on large events or conferences where hospitality industry courier services may be needed or required.
(5) Wedding Cake delivery!
Why chose us?
Same day delivery. Perfect for when you need to send something on the day to arrive on the day. Rock Solid Deliveries are specialist same day couriers and bring our wide experience to the hospitality industry.
Distance delivery. Hospitality often needs a courier that can serve all parts of the UK. This means wherever you are looking to send from, whether that be to a local delivery destination or one at the opposite end of the country, we can assist.
Specific size requirements. Sometimes hospitality has the requirement that only something small needs to be delivered, while other times, items can be are very large. Rock Solid Deliveries has the transportation options that cover all ranges of need. We don't send a large van when a cake needs to be delivered for example, because that is a waste of cost to us, you and the environment.
International coverage. As hospitality is such a key area of industry, many large organisations have branches and locations outside of the UK. An important consideration when choosing hospitality delivery services is a courier which can assist with anything international. Rock Solid Deliveries facilitate in international coverage of their courier services, making us a further perfect choice for the hospitality industry.
What should I do next?
We guarantee a same day delivery for your item and serve the whole UK. Give us a call on 0800 999 8220 to book now!