Manchester same day delivery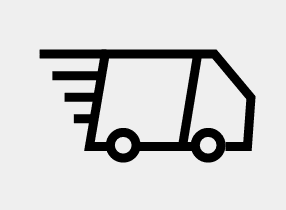 Guaranteed Same Day Delivery
Full GPS Track & Trace System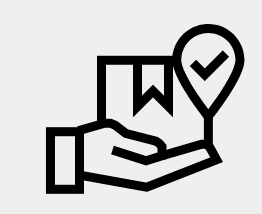 Instant Proof Of Delivery Email
Guaranteed 60 Minute Pick Up
Manchester's leading same day courier service
Rock Solid Deliveries understand the urgency of your delivery. Our fully trained, Manchester couriers will ensure your goods arrive on time, the same day, anywhere in the UK  within the same day. Whether you have something from a routine delivery to needing an emergency item delivered, our highly trained and expert team can always help and be on hand 24/7.
Instant Quote - Call us now!
Call us today and we can get you a quote immediately. We will guarantee pick up of your parcel in 60 minutes or less.
Call us now: 0800 999 8220
Areas covered
In and around the main Manchester city area.
North Manchester (e.g. Bury, Rochdale.)
East Manchester (e.g. Oldham, Aston-under-Lyne.)
South Manchester (e.g. Stockport, Stretford.)
West Manchester (e.g. Salford, Bolton.)
Manchester is a vast city, and you can be confident that we cover every part of it, including the locations that aren't expressly mentioned here!
Examples of delivery and same day courier services we provide
Fast, reliable same-day courier services to and from Manchester for time sensitive deliveries
Exhibition or event courier services covering the main venues in Manchester including the Manchester Arena or the Manchester Central Convention Complex.
Theatres such as The Palace Theatre or the Theatre royal.
Full coverage of Manchester Airport providing a vital forgotten passport service.
Fine art couriers, encompassing a range of specialist and private venues, to well known places such as the Manchester Art Gallery or The Lowry.
Medical delivery across all of Manchester's hospitals such as the Manchester Royal Infirmary or the North Manchester General.

Pharmacy / Laboratory/ Dental or private health establishments.
Don't forget that in addition to these specific services we are able to provide a general courier service for individuals, companies or businesses. This could include our fragile items or document and legal facility.
Testimonials
If you are looking for a Manchester same day courier company, you may want to check out our reviews from our local customers . You can also find many more on our Trustpilot site:
Nicola from Manchester writes:
"Great customer service!!! I was really struggling to find a company able to collect an oversized pallet due to its length. I found this company on-line and spoke to Adrian who managed to organise not only the collection of the pallet but also to make the delivery in the same day! I then received a phone call later to confirm it had been signed for! It's quite rare nowadays to receive not only a really good service but exceptional customer service as well. I would definitely recommend using this company and would not hesitate to use again if I ever needed a courier collection. Thank you Adrian!!!"
Claudia Carruthers from Manchester writes:
"WelI, I didn't think I'd be writing a 5 * review for a courier company any time soon. If fact I am completely taken aback at such a breath of fresh air. Plenty of contact to arrange when the boxes would be collected, which they were, perfectly on time, then fragile items were taken to the other end of the country and delivered 4 hours ahead of schedule, by a courteous driver. I then get a call to confirm they had arrived. Indeed they had, in tip top condition. I had only called the afternoon before to book this and Adrian was super helpful. Absolutely delighted with the service and will definitely use again. For once I wasn't just a number and it felt as though my custom and my packages mattered, and i am happy to pay for that."
For a same day delivery and courier service in Manchester that wont let you down, give us a call on 0800 999 8220 and we will deliver your item today!