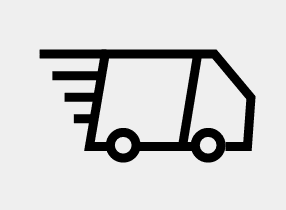 Guaranteed Same Day Delivery
Full GPS Track & Trace System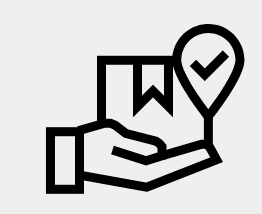 Instant Proof Of Delivery Email
Guaranteed 60 Minute Pick Up
London's leading same day courier and delivery service
Rock Solid Deliveries specialise in same day deliveries, across London, throughout the UK and beyond.
Need a same day courier to or from London? We can be with you within 60 minutes to pickup your item and delivery it anywhere in the UK, the same day. Dont just take our word for it, our TrustPilot reviews speak for themselves. So if you need a parcel delivered safely, securely and on time, come to us! We offer fast, reliable same-day courier services for time sensitive deliveries. Trust in our reliability and enjoy peace of mind with swift, secure transportation.
Instant Quote - Call us now!
Call us today and we can get you a quote immediately. We will guarantee pick up of your parcel in 60 minutes or less.
Call us now: 0800 999 8220
Areas Served
The capital is a vast place, but this is no problem for us as our team of London couriers can pick up your parcel in as little as 60 minutes – wherever you are located in the city.
Inside the M25 circular
North London (e.g. Camden, Islington.)
Central London (e.g. Westminster, Lambeth, Greenwich.)
East London (e.g. Barking and Dagenham, Hackney.)
South London (e.g. Croydon, Bromley.)
West London (e.g. Ealing, Hammersmith and Fulham, Richmond upon Thames.)
There are far too many London boroughs and cities to mention individually, best rest assured we serve them all no matter what London delivery service you require.
Examples of delivery and courier services we provide
Fast, reliable London same day courier services for time sensitive deliveries
We serve the range of capital's airports, including Gatwick, Heathrow, Stansted & London City – necessary to know if you ever forget your passport and need this service.
Event and Exhibition delivery extending to a range of the capital's biggest landmarks, where a London same day courier could be vital. These include:

Popular event landmarks such as the O2 arena, or London's Excel and Earls Court.
A range of theatres across London's West End.
Fine art courier delivery encompassing the vast array of museums and art galleries in London such as:

The Tate Modern, National Portrait Gallery or the Guildhall.
All museums, including the History & Science museums.
Medical courier services to a range of London's hospitals, including:

The Royal London, St Thomas', St Georges'.
Private hospitals, laboratories, or pharmacies.
Testimonials
We base our success on our satisfied customers. Just take a look at what some of our London same day delivery customers have said about us. You can also visit our Trustpilot site for more of our reviews.
Jamie Worrall from London writes:
"A seamless transition from start to finish. It's really hard to put into words just how impressed I have been with this company. We needed to get some surgical gloves delivered to one of the biggest food suppliers in the UK as they very nearly ran out due to the Covid 19 pandemic, after loads of searching online for a same day courier service I reached Rock Solid Deliveries. I visited the website and saw the option to chat to someone online (Not a robot either which was great) my query was answered within seconds. I asked a lot of questions as you would do not being familiar with this kind of industry, and it seemed that nothing was too much trouble. I was then given a quote which let me tell you was the best I had been given considering this delivery needed to go from York to London (206 Miles) once everything was agreed and we decided to go ahead the courier was with us within 30 minutes. By this time I am already completely overwhelmed by the efficiency of this service. My warehouse manager (who has over 40 years experience with distribution etc) loaded up the van as we needed to use a forklift as it was on a pallet. He also commented on how good the service was, as the driver asked him to push the pallet into the centre of the van so that he could make sure that he was able to strap the pallet down securely to ensure no spillages or damage to the stock. I then arrived into the office the next day as this all took place in the late afternoon, to find that Adrian had left me an email to give me a POD (proof of delivery) what time it arrived and who received it at the other end etc. Overall it was a pleasure to do business with Rock Solid Deliveries, the slogan "Big enough to cope small enough to care" they really live up to it. I will definitely use them again and I would recommend them to anyone."
G F Bedfordshire from London writes:
"Absolutely amazing performance by Rocksolideliveries responding to my "very short" notice request to get a package to a Park Royal destination in London from my location in Bedfordshire by same day delivery to a very narrow time frame. I cannot tell you how important it was that the package be delivered before closing time. (everyone else had turned me down.as the time frame was so short) "Rocksoliddeliveries" picked up within an hour and delivered same day within a very tight time frame, as agreed. They took a screenshot the building at the point of delivery and the package in the hands of the person who took the delivery and their signature and this was emailed to me. Well done guys, outstanding work."
So if you are looking for a London same day courier and delivery service, call us to get your estimate. We look forward to hearing from you!