Film & Production Courier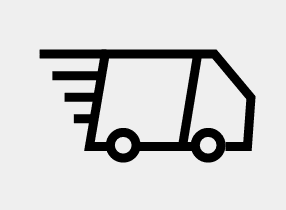 Guaranteed Same Day Delivery
Full GPS Track & Trace System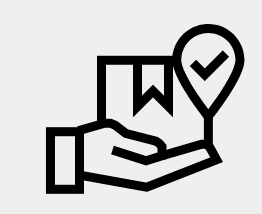 Instant Proof Of Delivery Email
Guaranteed 60 Minute Pick Up
Are you looking for a film & production courier to help with a situation where you need same day delivery or transportation? Need a same day courier within the UK? We can be with you within 60 minutes to pickup your item and delivery it anywhere in the UK, the same day. Dont just take our word for it, our TrustPilot reviews speak for themselves. So if you need an item delivered safely, securely and on time, come to us!
Uk's leading film & production courier
All media, tv and films require props, scripts, lighting, sound equipment and other materials which are used to make the production a success. Films and productions can often be set in a number of locations and moving items either between locations (or to the one location in a static example) can be difficult. This is where a film & production courier can help, because they simply take care of the work for you, so you can focus on other parts of the film or production's delivery.
Not only is there a need for flexibility in approach, but flexibility in offering too. Anything to be delivered for the film and production industry can range from a small envelope to a vast container box full of equipment or expensive technology. Not everyone will be able to cater for that range and everything in between. Successful couriers need to have the 'infrastructure' (by way of many vehicles, each being able to house different loads in weight and size.) As a film and production manager, you never know what is going to need to be delivered. When that time arrives, you need a company who can transport anything that is needed, rather than being subject to weight or size restrictions because the vans or vehicles are not available.
What do we cover?
(1) TV & Film: a range of shows such as reality TV with live performances. Regional and national programming are also catered for.
(2) Radio: catering for all radio stations up and down the country from well known national stations to local offerings.
(3) News organisations: Involved with news delivery, which can often include the transportation of cameras associated with live bulletins or breaking news.
(4) Newspapers and magazines: The delivery of copies of these materials based on physical print.
Why use us?
We are aware that many films and productions have very strict and precise time limits for delivery, aswell as budgets to make any creations a success. We aim guarantee our delivery for your success!
Many items (whether that be props, lighting equipment etc,) are extremely valuable both in money terms and in significance. You need to hire someone who is expert in handling such precious goods, but also has a generous insurance policy scheme in place, should those very rare and unfortunate events happen to your items. We have exactly this!
Furthermore, our availability sets us apart from many others. We are available 24 hours a day and 7 days a week, waiting to take your calls and instructions. When it comes to films and productions, these are often made around the clock, and someone can suddenly find they need something delivering out of normal hours. Knowing that we exist to help, provides valuable reassurance that you will never be stuck or held up because of something you haven't got which needs delivering. We also offer a same day service and pick up within 60 minutes, which can deliver even faster results.
We guarantee a same day delivery and serve the whole of the UK. Give us a call on 0800 999 8220 to book now!