Edinburgh Same Day Courier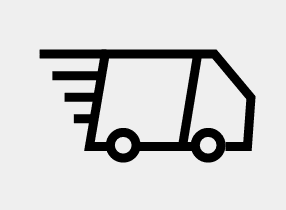 Guaranteed Same Day Delivery
Full GPS Track & Trace System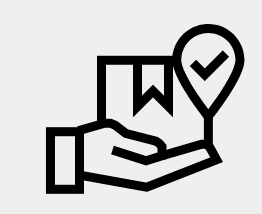 Instant Proof Of Delivery Email
Guaranteed 60 Minute Pick Up
Edinburgh's leading same day courier service
Need a same day courier to or from Edinburgh? We can be with you within 60 minutes to pickup your item and delivery it anywhere in the UK, the same day. Dont just take our word for it, our TrustPilot reviews speak for themselves. So if you need a parcel delivered safely, securely and on time, come to us!
Instant Quote - Call us now!
Call us today and we can get you a quote immediately. We will guarantee pick up of your parcel in 60 minutes or less.
Call us now: 0800 999 8220
Areas Served
Edinburgh as a capital city is very large, but this is no problem for us as we cover it all
The Edinburgh city area, including outskirts and inner most parts.
North Edinburgh (e.g. Leith, Granton.)
East Edinburgh (e.g. Portobello, and further east into Musselburgh.)
South Edinburgh (e.g. Morningside, Merchiston.)
West Edinburgh (e.g. Corstorphine, and further west towards the airport.)
Even if your area has not been listed then we can still help. Scotland's terrain can often be remote which is part of it's attraction. Not even this will stop Rock Solid Deliveries from reaching you!
Examples of delivery and courier services we provide
Offer fast, reliable same day courier services to and from Edinburgh for time sensitive deliveries.
Imagine you arrive to Edinburgh Airport, only to find you have forgotten your passport. We provide a forgotten passport service which can quickly ensure that your journey can continue without further hassle.
Event and exhibition delivery service. This can be perfect for items that need to be transported to places such as the Usher Hall, Queen's Hall or the Princess Street Gardens.

For exhibitions, we cover all the well know and local places including the Edinburgh International Conference Centre and Theatres such as Edinburgh Playhouse or the Festival Theatre.
We delivery to museums and art galleries across the area, including The National Museum of Scotland, Scottish National Gallery, the Museum of Edinburgh and the Scottish National Gallery of Modern Art.
Medical courier services across Edinburgh including to all the major hospitals and dentists, aswell as laboratories and pharmacies. Some of these establishments include the Royal Infirmary of Edinburgh and Western General Hospital.
Fragile items delivery for when extra care is needed, aswell as providing a freight and European delivery service where Edinburgh can be the start or end point for the items.
Testimonials
If you are interested in finding out how our other Edinburgh same day courier customers have found their experience with us, then please see below. We have an array of other reviews on our Trustpilot site – just ask or search for it for more details.
Nicky B from Edinburgh writes:
"Fantastic service. Will use again! Booked the job at short notice. Booking was easy. Great communication. Really helpful and responsive. Courier made good time and arrived with the delivery sooner than expected. Fantastic service. Would definitely recommend and use again!"
Jody from Edinburgh says:
"Passport emergency solved! We arrived in London at 5pm on a Saturday and realized we left our passports in the hotel in Edinburgh. Rock Solid sprang into action and had our passports to the hotel by 4am in plenty of time for our morning flight. I thought we had an unsolvable problem but Rock Solid solved it!"
We guarantee a same day delivery to or from Edinburgh and serve the whole UK. Give us a call on 0800 999 8220 to book now!