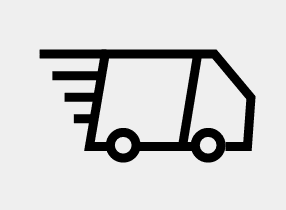 Guaranteed Same Day Delivery
Full GPS Track & Trace System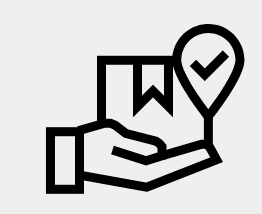 Instant Proof Of Delivery Email
Guaranteed 60 Minute Pick Up
Newport's leading same day courier
Need a same day courier to or from Newport? We can be with you within 60 minutes to pickup your item and delivery it anywhere in the UK, the same day. Dont just take our word for it, our TrustPilot reviews speak for themselves. We offer fast, reliable same-day courier services for time sensitive deliveries. Trust in our reliability and enjoy peace of mind with swift, secure transportation.
Instant Quote - Call us now!
Call us today and we can get you a quote immediately. We will guarantee pick up of your parcel in 60 minutes or less.
Call us now: 0800 999 8220
Areas Served
The short answer is 'all.' We can cater for all places in Newport including:
Central Newport and surrounding inner district.
North Newport (e.g. Brynglas, Barnardtown.)
East Newport (e.g. Somerton, Liswerry.)
South Newport (e.g. Pillgwenlly, Maes-Glas.)
West Newport (e.g. High Cross, Ridgeway.)
Newport covers an extensive area, so if your location is not listed, then don't assume we don't cover it! Just let us know where you are when you make contact.
Examples of delivery and courier services we provide
Our ability to assist the people of Newport with a range of courier services is extensive. The below provides some of the best examples:
Offer fast, reliable same day courier services to and from Newport for time sensitive deliveries.
Freight and European Delivery can be two very important services where accuracy and logistics are key. Rock Solid Deliveries is pleased to offer both of these, allowing our customers to use Newport as the start or end place for these services.
Our extensive experience covers the arts industry, and you will find that there are a range of situations we can help everyone, from individuals, to businesses or corporate entities. These include:

Museums and Art Galleries across Newport, such as the likes of Newport Museum & Art Gallery itself, which is the main one people associate with the area.
Do you have specific art items such as antiques, paintings, jewellery, ceramics, pottery, or textiles? Eventually, there will always be a need to transport these, and you can rely on Rock Solid Deliveries as your trusted courier. If you are specifically worried about valuable or irreplaceable goods, ask about our fragile items service which can be used in addition.
 If you are in the medical or healthcare industry, there can often be a requirement for essential supplies or equipment to be delivered. As experienced medical couriers, Rock Solid Deliveries can help in the following situations:

Hospital venues across Newport, including The Royal Gwent Hospital or St Joseph's Hospital.
Dentists, whether these offer NHS or Private service. (Delivery involving a courier will still be the same, whatever 'class' the establishment is.)
Chemists, involving transportation of vital goods, medicines or other medical products.
Laboratories for the processing of samples.
Event and Exhibition couriers, covering a range of situations where delivery may be needed across Newport. These can include to places such as:

The Neon, The Newport Centre, The Riverfront or the International Convention Centre Wales.
Theatres including The Dolman Theatre.
A forgotten passport service – vital for if you ever go travelling and have the horror of reaching the airport, only to find that your passport is missing. This would cover the main airports in proximity to Newport, such as Cardiff Airport or Bristol Airport.
Testimonials
Check out what some local Newport customers have said about us, just read below. For the full range of reviews, see our Trustpilot site.
Andy from Newport comments:
"Fast, efficient, professional with fair rates too. Reached out to Rock Solid to handle a small consignment boxed IT components and a same day delivery schedule. While the initial website communication was lacking (a very minor gripe), I will say that once contacted by phone and Adrian followed up by email, everything was smooth sailing from there on. Accurate timing provided, prompt collection service, good communication from their driver, fast and safe delivery of our consignment and a good rate. Overall a great service. I will definitely be using this company again to handle my companies future logistic requirements and have no hesitation in recommending them."
Dylan from Newport remarks:
"Adrian has been a massive help and lifeline for our transport requirements. Very happy and highly recommend Rock Solid Deliveries."
We guarantee a same day delivery to or from Newport and serve the whole UK. Give us a call on 0800 999 8220 and book now!