Nottingham Same Day Courier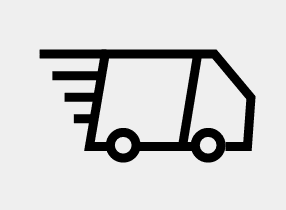 Guaranteed Same Day Delivery
Full GPS Track & Trace System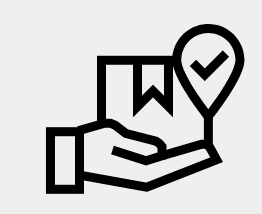 Instant Proof Of Delivery Email
Guaranteed 60 Minute Pick Up
Nottingham's leading same day delivery service

Need a same day courier to or from Nottingham? We can be with you within 60 minutes to pickup your item and delivery it anywhere in the UK, the same day. Dont just take our word for it, our TrustPilot reviews speak for themselves.  We offer fast, reliable same-day courier services for time sensitive deliveries. Trust in our reliability and enjoy peace of mind with swift, secure transportation.
Instant Quote - Call us now!
Call us today and we can get you a quote immediately. We will guarantee pick up of your parcel in 60 minutes or less.
Call us now: 0800 999 8220
Areas Served
The whole of the main city centre area and surround.
North Nottingham (e.g. Bulwell, Top Valley.)
East Nottingham (e.g. Bestwood, Sherwood, Bakersfield.)
South Nottingham (e.g. Lenton, The Meadows area.)
West Nottingham (e.g. Wollaton, Broxtowe, and stretching across the Derby border.)
We also cater for the Nottingham area generally, so don't worry if your town or area isn't specifically listed!
Examples of delivery and courier services we provide
We are expert same day and emergency couriers – regularly 'rescuing' many local people who require a Nottingham same day delivery, because the item is either very important or time critical. In addition to this, we over a full range of services that you would expect from any established courier company. Read below to see some examples and the types of locations we visit in the Nottingham area.
Offer fast, reliable same day courier services to and from Nottingham for time sensitive deliveries.
Fine art couriers (including museums,) perfect for the art's industry who need their valuable and unique items delivered in a trusted, safe and secure way. We cover venues such as the Nottingham Castle, Museum & Art Gallery and the Nottingham Contemporary. 
Services for businesses who specialise in fine art, antiques, pottery etc throughout Nottingham. This could be for regular use, or as a one-time service for a private individual.
Forgotten your passport and on the way to (or at) the airport? Don't worry, it happens more often than you think. We serve Nottingham's East Midlands Airport allowing us to get your passport to you within time, so the rest of your trip can carry on unaffected.
Event and exhibition delivery for a range of entertainment venues including event stadiums and theatres in the local area. This can include

the Albert Hall Concert Centre, or the Motorpoint Area Nottingham.
Local theatres including the Theatre Royal & Royal Concert Hall.
Medical delivery to a range of Nottingham's medical and clinical establishments, such as

the University of Nottingham Medical School (Queen's) or the Nottingham City Hospital.
Dental clinics and practices in the area, both private and NHS.
Laboratories for the delivery of samples throughout the city.
Pharmacies for ferrying medicines and other health products.
Document and letter delivery for items that are not suitable for normal posting, including court papers for example, to Nottingham's Law courts.
Fragile item service throughout the city, or freight services which have Nottingham as the departure or arrival destination.
Testimonials
Please find a couple of local Nottingham reviews below (but remember there are UK wide reviews on our Trustpilot site – linked above.)
One Nottingham resident writes:
After about 12 phone calls… I had found only 2 companies I could find to do an emergency delivery of car keys to london (the well known courier companies were useless) – Rock Solid were £30 cheaper and much much easier and friendlier to deal with – they were flexible enough to deal with my non-standard request and keys were delivered hours before my deadline. Got me out of a real fix! Thoroughly recommend.
Another Nottingham based client states:
I needed to retrieve a valuable and fragile piece of vintage sound-studio equipment from Mansfield. Rock Solid were very helpful and competitively priced. The equipment was picked up late morning, safely delivered a few hours later without a hitch and used in a recording session that same evening in Canterbury. A reliable and friendly company who I can highly recommend.
We guarantee a same day delivery to or from Nottingham and serve the whole UK. Give us a call on 0800 999 8220 to book now!