Same Day Couriers Peterborough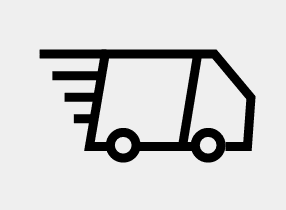 Guaranteed Same Day Delivery
Full GPS Track & Trace System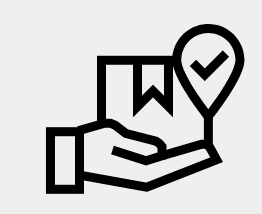 Instant Proof Of Delivery Email
Guaranteed 60 Minute Pick Up
Peterborough's Leading same day courier
Need a same day courier to or from Peterborough? We can be with you within 60 minutes to pickup your item and delivery it anywhere in the UK, the same day. Don't just take our word for it, our TrustPilot reviews speak for themselves. So if you need a parcel delivered safely, securely and on time, come to us!
Instant Quote - Call us now!
Call us today and we can get you a quote immediately. We will guarantee pick up of your parcel in 60 minutes or less.
Call us now: 0800 999 8220
Areas covered
We cover the whole of Peterborough including:
The centre of Peterborough and surrounding area.
North Peterborough (e.g. Dogsthorpe, Werrington.)
East Peterborough (e.g. Fengate, Stanground.)
South Peterborough (e.g. Hampton, Farcet.)
West Peterborough (e.g. Longthorpe, Bretton.)
This list is not exhaustive. If your specific area is not mentioned, then remember that we can still help!
Examples of delivery and courier services we provide
Offer fast, reliable same day courier services to and from Peterborough for time sensitive deliveries.
Passport courier services – There can be no feeling no worse than your arrival at an airport for that long-awaited holiday or important business trip, to find you have everything except your passport! We provide a forgotten passport service, where your document is collected and retrieved to you. This would include East Midlands Airport, or London Luton Airport, which are some of the closest geographical ones to Peterborough.
Event and exhibition courier services. In Peterborough, we cover a range of venues including:

The East of England Arena & Events Centre, the East of England Showground, or the KingsGate Conference Centre.
Theatre establishments including: The Cresset, or The Key Theatre.
Medical courier delivery – This would include in circumstances such as the following:

Hospitals around the Peterborough area, such as Peterborough City Hospital, or the Hinchingbrooke Hospital. We are also able to cater for private establishments.
Dental clinics in the area whether these offer NHS or Private services.
Chemists
Laboratories for the sending of samples.
Any other medical purposes, including occupational health.
Fine art courier and delivery including:

Art galleries and museums across Peterborough, including, The Art Gallery of Peterborough or the Peterborough Museum.
Individuals or businesses who need help with transporting art items, such as jewellery, ceramics, textiles, paintings, antiques.
Testimonials
Read below to see what a couple of local customers have said, or visit our Trustpilot page, for a comprehensive list of reviews.
Leo from Peterborough says:
"Great service. Very efficient and personable one-to-one service. Dealing with Adrian was quick and effective. Attentive and polite driver. Would highly recommend."
Andy from Peterborough writes:
"Great service, highly recommended. Professional, punctual and conscientious."
If you need a guaranteed same day courier to or from Peterborough, then look no further than us to meet and exceed your expectations. Give us a call on 0800 999 8220 to book your delivery now.