Southampton Same Day Courier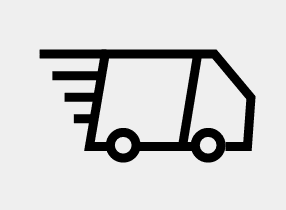 Guaranteed Same Day Delivery
Full GPS Track & Trace System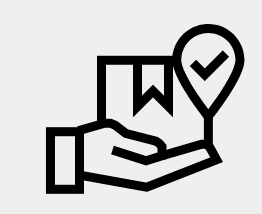 Instant Proof Of Delivery Email
Guaranteed 60 Minute Pick Up
Southampton's leading same day couriers
Need a same day courier to or from Southampton? We can be with you within 60 minutes to pickup your item and delivery it anywhere in the UK, the same day. Dont just take our word for it, our TrustPilot reviews speak for themselves. We offer fast, reliable same-day courier services for time sensitive deliveries. Trust in our reliability and enjoy peace of mind with swift, secure transportation
Instant Quote - Call us now!
Call us today and we can get you a quote immediately. We will guarantee pick up of your parcel in 60 minutes or less.
Call us now: 0800 999 8220
Areas Served
Southampton is one of the gateways to the continent, so you can be sure our team are familiar with the area. Popular locations we cover include:
Central Southampton and main city areas.
North Southampton (e.g. Lordshill, Swaythling.)
East Southampton (e.g. Thornhill, Sholing.)
South Southampton (e.g. Woolston, St Mary's.)
West Southampton (e.g. Redbridge, Millbrook.)
If your town is not listed, we will still travel and cover it, (this includes in and around the port area also.)
Examples of delivery and courier services we provide
Offer fast, reliable same day courier services to and from Southampton for time sensitive deliveries.
We have already mentioned the port area, and the fact that Southampton is an important steppingstone to continental Europe. This is why our freight and European delivery services are popular – especially out of a city like Southampton. We are able to make Southampton the start or end point for these services, making it ideal for jobs involving freight or European delivery.
Fine art courier services:

We deliver to and from all major museums and art galleries in the Southampton area, including the SeaCity Museum, The Solent Sky, or the Southampton City Art Gallery.
We also courier all aspects of art and offer this for individuals or businesses who may need the service. This includes, pottery, paintings, jewellery, ceramics or antiques. Your item not listed? Just get in touch and tell us what it is, and we will do the rest.
Events and exhibitions courier services – ensuring any goods arrive well ahead of a show, and can also help with onward transportation once the event has finished. In Southampton, we cover

venues like Southampton Football Club or The O2 Guildhall.
Theatres in the Southampton area such as the Mayflower Theatre.
 If you get to the airport and find you have forgotten your passport then don't panic! Think quickly of Rock Solid Deliveries, because we can ensure your passport is fetched from your home and handed to you at the airport, not spoiling any plans and saving a lot of hassle. We cover Southampton Airport, so are perfectly placed to help.
Medical and health courier services – If you work in the healthcare sector you will know how vital the delivery of supplies is. We have a lot of experience in the medical courier area, and can offer assistance in the following types of situations:

Hospitals such as the Princess Anne, or the Southampton General Hospital. 
Dental practices across the area, whether these offer NHS or Private services.
If you are one of the vast amount of chemists in the area, we are on hand to be able to deliver vital supplies of medicines or other goods.
Laboratory establishments in the transportation of samples.
Testimonials
If all this sounds good but you feel like you need a little more convincing, why not read below to see what some of our local Southampton same day courier customers have said about us. You can find our full range of reviews on our Trustpilot site, with new reviews being added frequently.
BB from Southampton says:
"Good service got there on time and was a decent price. The owner is very experienced."
Kelvin Broderick from Southampton states:
"Excellent Company to deal with ! Perfect from start to finish. Easy booking, staff who know what they are talking about, collection on time, delivery on time. Many thanks A++++"
We guarantee a same day delivery to or from Southampton and serve the whole UK. Give us a call on 0800 999 8220 to book now!