Sunderland Same Day Courier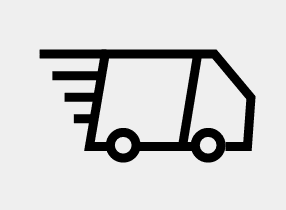 Guaranteed Same Day Delivery
Full GPS Track & Trace System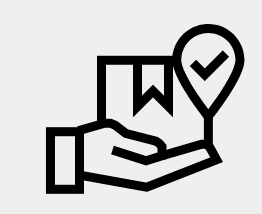 Instant Proof Of Delivery Email
Guaranteed 60 Minute Pick Up
Sunderland's leading same day delivery & courier service
Need a same day courier to or from Sunderland? We can be with you within 60 minutes to pickup your item and delivery it anywhere in the UK, the same day. Dont just take our word for it, our TrustPilot reviews speak for themselves. So if you need a parcel delivered safely, securely and on time, come to us!
We offer fast, reliable same-day courier services for time sensitive deliveries. Trust in our reliability and enjoy peace of mind with swift, secure transportation.
Instant Quote - Call us now!
Call us today and we can get you a quote immediately. We will guarantee pick up of your parcel in 60 minutes or less.
Call us now: 0800 999 8220
Areas Served
We cover:
Sunderland City Centre.
North Sunderland (e.g. Monkwearmouth, Roker.)
East Sunderland (e.g. East End/ Docks Area and Hendon.)
South Sunderland (e.g. Ashbrooke, Wearside.)
West Sunderland (e.g. Tunstall, Barnes.)
If you area is not listed, don't worry, as same day couriers in Sunderland we cover it all !
Examples of delivery and courier services we provide
Rock Solid Deliveries cater for a range of different services. Some you would expect or traditionally associate with a courier, others are more specific and bespoke, so we are able to target our expertise to different parts and types of industry.
Offer fast, reliable same day courier services to and from Sunderland for time sensitive deliveries.
Medical and healthcare courier sector. Some of the types of situations we regularly encounter include the following:

Courier and delivery to hospitals across Sunderland such as The Sunderland Royal Hospital or the Monkwearmouth Hospital. We can also cater for private hospitals.
Dental practices
Delivery to (or from) chemists, offering a range of services from transportation of medicines or other supplies.
Laboratory delivery, for the collection of samples.
Other courier needs within the medical or occupational sector – for example delivery of medical equipment or patient aids.
Event and exhibition delivery courier services. This is especially useful for goods or items transported either to / from shows and events.

Some examples in the local area include The Sunderland Stadium Of Light, or the Quayside Exchange.
Theatres within event and exhibitions, and popular locations in Sunderland such as the Sunderland Empire Theatre are catered for.
Fine art delivery and courier services – perfect for when you have something delicate and valuable that needs transporting with someone who can be trusted. Not only do we offer this to individuals who may need this as just a 'one off' service, we also cater for businesses and regular customers.

Examples include the many art galleries and museums in the Sunderland area, like the Northern Gallery for Contemporary Art, The Sunderland Museum, or the National Glass Centre.
Our offering also includes many individual art items or groups, such as ceramics, paintings, textiles, pottery, antiques, or jewellery.
We provide a European Delivery service, which often complements and is related to our freight service. We can make Sunderland as the beginning or final destination for these jobs, so please advise of your exact requirements when you contact us.
Testimonials
Find some recent testimonials below of other Sunderland residents or click on our Trustpilot page to find the full range.
Christine from Sunderland writes:
"Excellent customer service throughout, from my initial enquiry to the end delivery. I was kept updated about the progress of my delivery & informed within minutes of it being handed to the recipient. Prompt, efficient & friendly service. Highly recommended & I would use them again without hesitation."
Michael from Sunderland remarks:
"Great service. We have used Rock Solid Deliveries on a number of occasions and always had a good service. Drivers have always been prompt for pick up and parcels always delivered. Would recommend!"
We guarantee a same day delivery to or from Sunderland and serve the whole of the UK. Give us a call on 0800 999 8220 to book now!